Wanneer een dichter een voor de Nobelprijs
genomineerde
klokkenluider een held noemt in een gedicht, maar die held toevallig een vijand van Israël is, wordt die in de Nederlandse "kwaliteitspers" weggezet als
provocateur
.
"Expose and destroy provocateurs and spreaders of malicious rumors" (1941)
Ik kreeg gisterenavond het
Unheimliche
gevoel dat we qua nieuwsvoorziening in Nederland in een soort Chinees/DDR-regime leven. Vanmorgen realiseerde ik me weer eens dat het, wanneer het kritiek in de richting van de illegale atoommacht Israël betreft, nooit anders is geweest. Alleen de propagandatechnieken zijn verfijnd, om de mythe van onze onafhankelijke pers in stand te houden.
Ik schaam me diep voor mijn land, dat zich een democratie noemt, wanneer ik met de volgende koppen word geconfronteerd:
Trouw:
Günther Grass provoceert Israël weer in gedicht
Volkskrant:
Günther Grass provoceert Israël weer in gedicht
Parool:
Günther Grass provoceert Israël weer in gedicht
RTL Nieuws:
Grass provoceert Israël weer
Algemeen Dagblad:
Günther Grass provoceert Israël weer in gedicht
Nu.nl:
Duitse Nobelprijswinnaar provoceert Israël weer
Nieuws.nl (Novum):
Grass provoceert Israël weer
Ook schat ik met grote zekerheid in dat de jongens en meisjes van de redacties
het gedicht
niet eens hebben gelezen.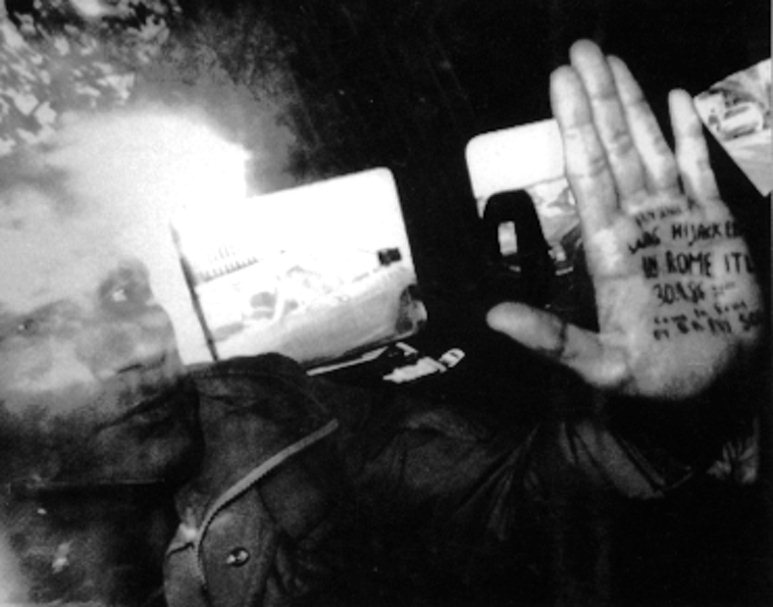 Het woord 'Israël' komt in het hele gedicht niet voor. Het is een ode aan
Mordechai Vanunu
, die Grass een held noemt,
"der seinem Land zu dienen hoffte, indem er half, die Wahrheit an den Tag zu bringen."
, en wiens geschiedenis hij in zijn gedicht beschrijft, waar niets aan is gelogen.
Drum: Wer ein Vorbild sucht, versuche ihm zu gleichen, entkleide, werde mündig, spreche aus, was anderswo, in Texas, Kiel, China, im Iran und in Rußlands Weite erklügelt wird und uns verborgen bleibt; nur solche Helden sind in einer Welt vonnöten, die Frieden säuselt und Vernichtung plant.

Ihm, Mordechai Vanunu, gilt mein Gruß und seinen Richtern gilt die Bitte, ihn als Gerechten zu erkennen, der seinem Land getreu blieb all die Jahre lang.
Wanneer we echter de koppen in de Israëlische kranten lezen moeten we concluderen dat onze "kwaliteitspers" roomser dan de paus is, en meer pro-Israël propaganda bedrijft dan Israël zelf.
Ynetnews: Grass' new poem
lauds
Vanunu
Jerusalem Post: Germany's Gunter Grass
defends
Vanunu in new poem
Haaretz: German Nobel laureate Gunter Grass renews
criticism
of Israel in new poem
Jewish Chronicle: Gunter Grass
praises
whistleblower Vanunu in new poem on Israel
Provocateurs
Volgens onze 'onafhankelijke' massamedia zijn o.a. de volgende personen en organisaties ook provocateurs:
EU-commissie 2003
:
"De Commissie is zich bewust van de omstandigheden waarin de heer Vanunu sinds zijn veroordeling gevangen wordt gehouden en zou elke normalisatie van die omstandigheden en zijn vervroegde vrijlating zonder meer toejuichen. In dit verband is ook de Commissie van mening dat opsluiting niet meer gerechtvaardigd lijkt gezien het oorspronkelijke doel van die maatregel, namelijk beletten dat de betrokkene voor Israël gevoelige informatie in de openbaarheid brengt."
Amnesty International, Harold Pinter, Jimmy Carter, Desmond Tutu, former Israeli Minister Shulamit Aloni, Mairead Maguire, Robin Cook, Noam Chomsky, Tariq Ali, Ken Livingstone, Emma Thompson, Julie Christie, Vanessa Redgrave, Yoko Ono, Bono, Graham Greene, Yehudi Menuhin, Michael Rosen, David Gilmore, Andrew Neil, Jon Snow, John Pilger, Robert Fisk, Duncan Campbell, Victoria Brittain, Richard Norton-Taylor, en nog
veel meer
bekende namen.
Ten Nobel Laureates Support Mordechai Vanunu's Appeal
Candidate for US House in Support of Vanunu, Israel's Nuclear Whistle Blower
Glasgow University
Daniel Ellsberg
Etcetera. Zelf "provoceer" ik Israël (én Nederland) vrijwel dagelijks. Maar ja, wie ben ik - en al die andere honderdduizenden op het internet.
Twee dagen geleden 'onthulde' Netanyahu in de VN het Iraanse nucleaire gevaar. Maar geen enkele krant schreef dat Netanyahu daarmee Iran (weer) provoceerde. En ook geen 'provocateurs' worden genoemd de mensen die kritiek hebben op islam/moslims/Arabieren of er op uit zijn om hen te kwetsen en te beledigen. Want dat valt weer onder vrijheid van meningsuiting.